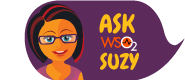 ...
Name

DISABLE_CHUNKING

Possible Values

"true", "false"

Default Behavior

false

Scope

axis2

Description

If you set this to true, it disables HTTP chunking for outgoing messages. Instead, the ESB builds the message to calculate the content length and then sends the particular message to the backend with the content length (e.g., Content-Length: 25).


You can use this parameter if the client sends the request with HTTP chunking (i.e., with Transfer Encoding:chunked) although you need to send the message without HTTP chunking to the backend, or if you need to modify the message payload, which the client receives before sending it to the backend.

Warning

This property might decrease performance since the messages get built per each invocation. Also, this property does not affect Callout mediators, whose chunking must be disabled separately.

Example

Code Block

<property name="DISABLE_CHUNKING" value="true" scope="axis2"/>

...
Overview
Content Tools
Activity