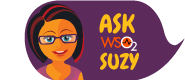 This section introduces handlers and using an example, explains how to write a custom handler:
Introducing Handlers
When an API is created, a file with its synapse configuration is added to the API Gateway. You can find it in the <APIM_HOME>/repository/deployment/server/synapse-configs/default/api folder. It has a set of handlers, each of which is executed on the APIs in the same order they appear in the configuration. You find the default handlers in any API's Synapse definition as shown below.
...
Overview
Content Tools
Activity