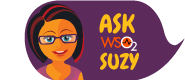 ...
Create the AM_USAGE_UPLOADED_FILES table in the WSO2AM_STATS_DB database. A sample MySQL script to create the table is given below.

Code Block

CREATE TABLE IF NOT EXISTS AM_USAGE_UPLOADED_FILES (
TENANT_DOMAIN varchar(255) NOT NULL,
FILE_NAME varchar(255) NOT NULL,
FILE_TIMESTAMP TIMESTAMP DEFAULT CURRENT_TIMESTAMP,
FILE_PROCESSED tinyint(1) DEFAULT 0,
FILE_CONTENT MEDIUMBLOB DEFAULT NULL,
PRIMARY KEY (

TENANT_DOMAIN, 

FILE_NAME, FILE_TIMESTAMP)
);

Warning

Make sure that you correctly configured the WSO2AM_STATS_DB between WSO2 API Manager and WSO2 API-M Analytics.
...
Overview
Content Tools
Activity