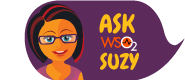 ...
Info
Go to the WSO2 Administration Guide for detailed instructions on how to configure JMX for a WSO2 product and how to use JConsole for monitoring a product.
MBeans for WSO2 ESB
When JMX is enabled, WSO2 ESB exposes a number of management resources as JMX MBeans that can be used for managing and monitoring the running server. When you start JConsole, you can monitor these MBeans from the MBeans tab. While some of these MBeans (ServerAdmin and DataSource) are common to all WSO2 products, some MBeans are specific to WSO2 ESB. 
Tip
The common MBeans are explained in detail in the WSO2 Administration Guide. Listed below are the MBeans that are specific to WSO2 ESB.
For details on using JMX based mediation flow statistics in your ESB server and detailed explanation of the relevant MBeans, see Monitoring JMX Based Statistics. 
...
Overview
Content Tools
Activity