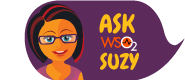 Objective: Demonstrate the usage of the FIX (Financial Information eXchange) transport with Proxy Services.
Prerequisites
You will need the two sample FIX applications that come with Quickfix/J (Banzai and Executor). Configure the two applications to establish sessions with the ESB. 

Start Banzai and Executor.
Enable FIX transport in the Synapse axis2.xml. 
Configure Synapse for FIX samples. 

Open the <ESB_HOME>/repository/samples/synapse_sample_257.xml file and make sure that transport.fix.AcceptorConfigURL property points to the fix-synapse.cfg file you created. Also make sure that transport.fix. InitiatorConfigURL property points to the synapse-sender.cfg file you created. Once done, you can start the Synapse configuration numbered 257: wso2esb-samples.sh -sn 257

Info

The ESB creates a new FIX session with Banzai at this point.

Send an order request from Banzai to the ESB.
...
Overview
Content Tools
Activity