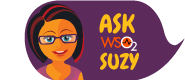 ...
Info
You can configure the mediator using XML. Click switch to source view in the Mediator window.
Example
...
<definitions xmlns="http://ws.apache.org/ns/synapse">
    <filter source="get-property('To')" regex=".*/StockQuote.*">
        <send>
            <endpoint>
                <address uri="http://localhost:9000/services/SimpleStockQuoteService"/>
            </endpoint>
        </send>
    </filter>
    <send/>
</definitions>
You can also use the drop mediator for messages that do not meet the filter criteria in case the client is waiting for a response to ensure the message was received by the ESB. For example:
...
Overview
Content Tools
Activity