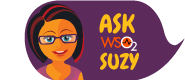 ...
Configure and start the back-end service as described in Starting Sample Back-End Services. 

Comment out the http.headers.preserve=Content-Type parameter in the <EI_HOME>/conf/passthru-http.properties file.

Info

WSO2 ESB preserves the application/x-www-form-urlencoded as the default content type header and applies it when sending the message if the request does not have a content type header. Since the GET request that you send in this scenario does not have a content type, WSO2 ESB applies this, although the backend accepts a different content type. Therefore, when you uncomment comment out this property, WSO2 ESB does not apply this default content type when sending the message.
...
Overview
Content Tools
Activity