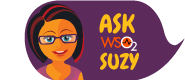 ...
Since there are no database changes between ESB 4.9.0 and ESB 5.0.0, you are only required to migrate the configurations and settings from the previous version as explained below.
Note

tip
When upgrading from ESB 4.8.1 to ESB 5.0.0, select the mysql.sql script for the upgrade from here and run it on the new database. Running this script will ensure that the new database is upgraded to have the additional tables and schemas that are required for ESB 5.0.0. 
Migrating the configuration files
...
Overview
Content Tools
Activity