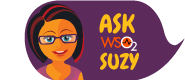 ...
Accelerates rapid development - Unlike in the typical complete API Gateway, users can easily run a set of selected APIs in a controlled environment within seconds in the Microgateway. For example, if you need to do a quick debug on an API invocation flow, you can simply setup the Microgateway in a local workstation without doing a full-blown deployment.
Low resource consumption and efficiency - The Microgateway is capable of running on very low memory and CPU consumption. Its lightweight design allows the Microgateway to load just the minimum required components to process API calls. The following are the recommended system requirements.
Reduces network latency - You can deploy the Microgateway close to backend services depending on the requirement. If necessary, the Microgateway can be deployed in regional datacenters or within the same subnet where your services reside. Therefore, you do not need to route your API calls through the internet or different network segments.
...
For details on how analytics works with Microgateway and how to configure it, see Analytics for Microgateway.
Overview
Content Tools
Activity