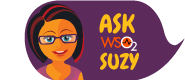 Skip to end of metadata
Go to start of metadata
Welcome to the WSO2 Enterprise Service Bus (WSO2 ESB) 5.0.0 documentation!
WSO2 Enterprise Service Bus is a lightweight, high performance, and comprehensive ESB. It is 100% open source and is released under Apache Software License Version 2.0, one of the most business-friendly licenses available today. WSO2 ESB effectively addresses integration standards and supports all integration patterns, enabling interoperability among various heterogeneous systems and business applications.
Get started with WSO2 ESB

If you are new to using WSO2 ESB, follow the steps given below to get started:

Get familiar with WSO2 ESB
Understand the basics of WSO2 ESB and its architecture.
Try out the Tutorial
Try out the tutorial that gives you a quick introduction to all the fundamentals of WSO ESB, and gets you started with WSO2 ESB fast.
Try out the Samples
Try out the samples that demonstrate the features and most common usage scenarios of WSO2 ESB.
Deep dive into WSO2 ESB
To download a PDF of this document or a selected part of it, click here (only generate one PDF at a time). You can also use this link to export to HTML or XML.
Overview
Content Tools
Activity